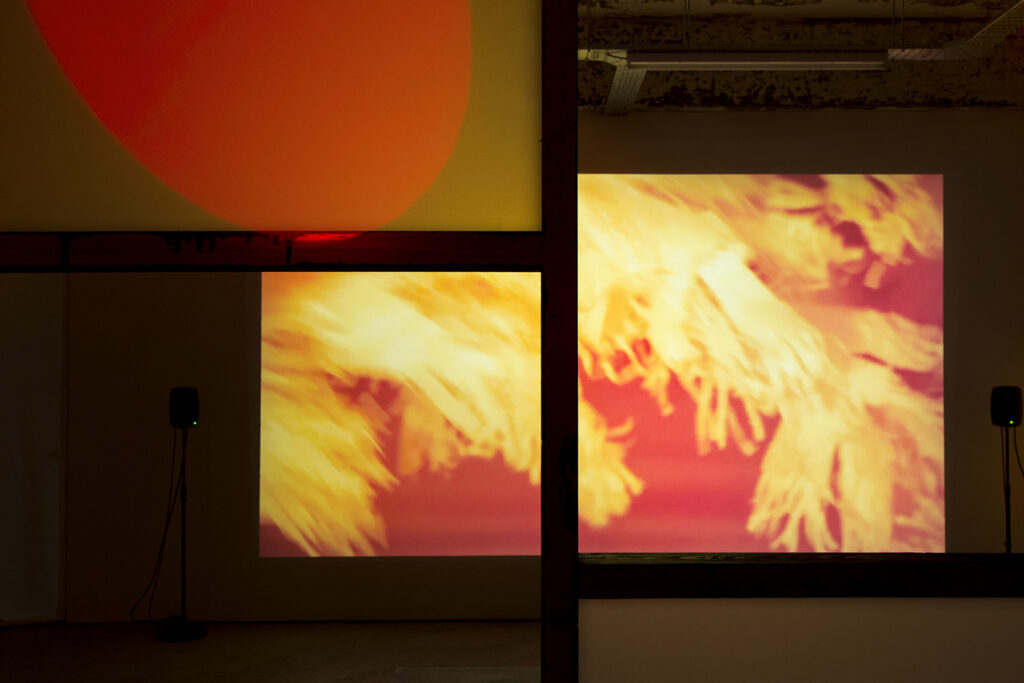 Goldsmiths CCA | September 2020
Watch online [here]
Appau Jnr Boakye-Yiadom discusses his new commission and practice with curator and writer Sophie J Williamson.
An extension of their ongoing dialogue, this online event provides an opportunity to explore Boakye-Yiadom's use of drums and improvised music within his multimedia installations, and how his works shuttles between function and aesthetic quality to unmoor fixed cultural representations.
To coincide with the exhibition:
Appau Jnr Boakye-Yiadom
Before, During & After: Here Again
Before, During & After: Here Soon
18 Sep–13 Dec 2020
Appau (Junior) Boakye-Yiadom presents an exhibition in two parts; one in which the artist is present, the other in which he is physically absent. Both parts centre on his learning to play the drums, and as such the artist's practice and process becomes one in a live and uncensored display of trial and error. Percussion is treated as a universal language with a capacity for bodily connection in its mass of rhythms and beats.
Titled Before, During & After: Here Again. Before, During & After: Here Soon, the artist recalls a colloquialism one might expect from a shop vendor. His absences from the space – the product of external commitments – reiterate the core value of time, its record, and our experience of it. The artist transcends the expectation of omniscience in the gallery space, submitting himself to the various outcomes that neither he nor the viewer can predict. He is at once in control of his actions whilst also vulnerable to the volatility of a process occurring in real time. Both artist and viewer are then on an equal footing, the division between these positions shattered by a communal investment in time and process.
About Appau Junior Boakye-Yiadom
Appau Junior Boakye-Yiadom (b. 1984, London) graduated with a Postgraduate Diploma in Fine Art from the Royal Academy of Arts in 2008. Recent exhibitions include: Jerwood Solo Presentations, London (2019), Before: Adaptive Rhythm, Black Tower Projects, London (2018, solo); The Weather Garden: Anne Hardy curates the Arts Council Collection, Towner Art Gallery, Eastbourne (2019); Michael Jackson: On The Wall, Touring National Portrait Gallery, London, Paris Grand Palais, Paris, Bundeskunsthalle Bonn, Germany (2018/19); V22 Young London, London (2018); Scenes from a Chasm, Cuchifritos Gallery, New York (2018); 13th Dak'Art Biennale, Dakar (2018); Screening works for Hanging Out, Artists' Moving Image Festival, LUX Scotland, UK (2019), Nocturnal Creatures, Whitechapel Gallery Festival, London, UK (2019)