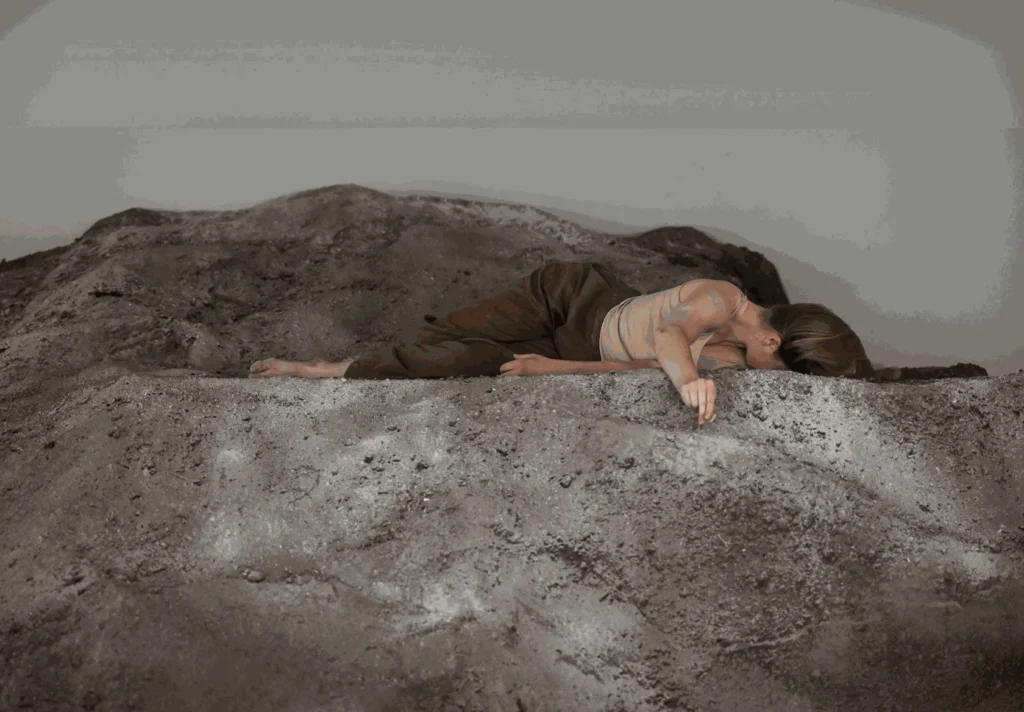 Pi Artworks, London. 27 April
Fatma Bucak with Sophie J Williamson
While the Dust Quickly Falls, was published for Bucak's titular exhibition at Kunsthaus Dresden in 2022, and considers the relationships between political violence, environmental destruction, and climate change. It moves across disparate geographies in Mediterranean cities connected by the catastrophic impact that conflict and war have had on their ecologies. It dwells on the loss of biodiversity, endangered and extinct plants, humanity's interdependence on non-human beings, and healing in works ranging from living environment, video, sculpture, mosaic, and sound works.
Join us at the gallery for a discussion of both the text and the artist's practice, with Sophie J Williamson.
Texts by:
 Eray Çaylı (Professor of Human Geography, University of Hamburg)
Dr.Heather Davis (Assistant Professor of Culture and Media, the New School NY)
Ecem Arslanay (Writer and editor)
Kari Conte (Curator, editor and advisor at ISCP)
Christiane Mennicke-Schwarz (Curator and art historian and Director of Kunsthaus Dresden). 
The book is published and distributed by Mousse Magazine and Publishing and designed by Esen Karol, with the support of the SAHA Association, Istanbul.
New commissioned works exhibited at the Kunsthaus Dresden until December 2023. The works have entered the MAMbo, Italy's collection.