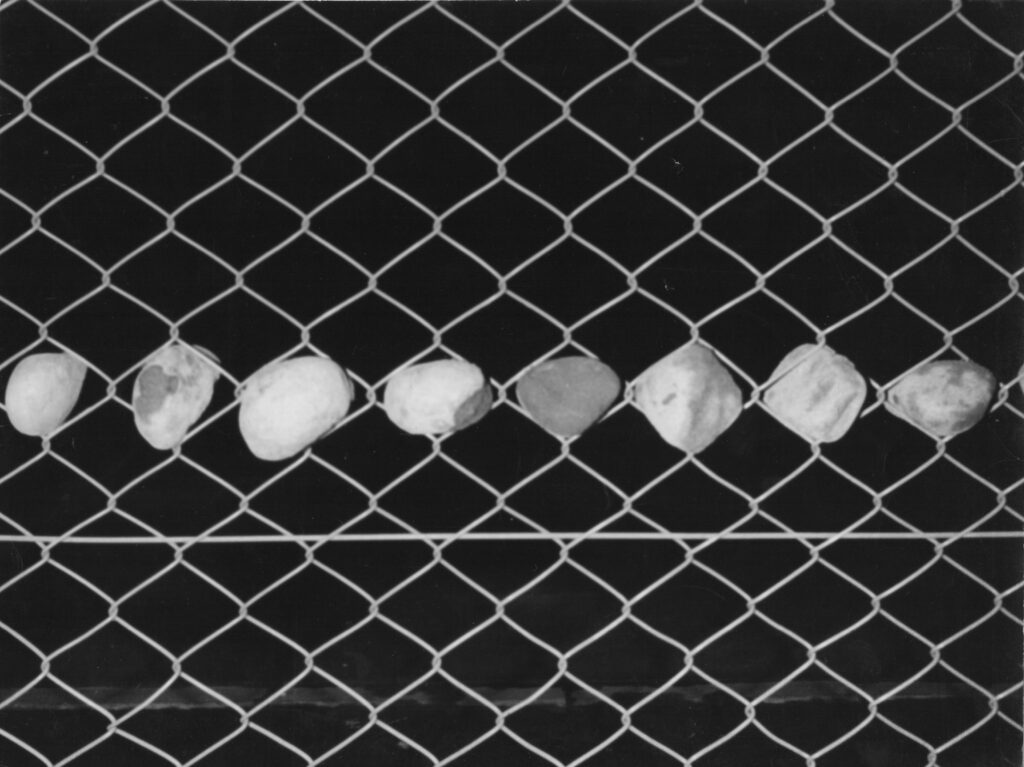 Sophie J Williamson in conversation with Andrew Maerkle
Daiwa Anglo-Japanese Foundation
Watch online [here]
From 1972 to 1981, artist Kishio Suga published a series of fragmentary statements in the exhibition listings section of Japanese art journal Bijutsu Techō. Not quite poems, and certainly not explanations of the exhibited work (most of which was realized later in dialogue with the site), the texts are propositions for thinking about how things come together in what Suga calls "situations," or immersive fields of radical equality and interdependence between objects and perceivers. Maerkle and Williamson used readings of new translations of Suga's statements as a jumping-off point for discussing themes including active silences, deep-time, quantum entanglement, and related works by other artists across diverse mediums. In doing so, they explored the potential for translation in all its forms to serve as an emancipatory practice that is open to and enriched by a multitude of agencies, both voiced and unvoiced, enacted and unacted.
Andrew Maerkle
Andrew Maerkle is a writer, editor, and translator based in Tokyo. He is Editorial Director of the Agency for Cultural Affairs' Art Platform Japan translation project, and Deputy Editor of the online art publication ART iT | International Edition. He contributes to international publications including frieze, Artforum, and Art & Australia, and teaches in the Graduate School of Global Arts at Tokyo University of the Arts. He is working on a book of translations of early writings by Kishio Suga.
Kishio Suga
Kishio Suga lives and works in Shizuoka Prefecture, Japan. A central figure of the artists active from the late 1960s onward who came to be known as Mono-ha (School of Things), he has held major exhibitions at the Museum of Contemporary Art, Tokyo (2015), Pirelli HangarBicocca, Milan (2016), and the Dia: Chelsea, New York (2016). His work is in numerous important public and private collections, including Tate Modern, London, the Scottish National Gallery of Modern Art, Edinburgh, and the Pinault Collection, Paris. A prolific writer, he has contributed to leading Japanese journals including Bijutsu Techō, Gendai Shisō, and SD | Space Design, and published multiple books of collected writings.